Hungry Children Update: Donation for Mobile Market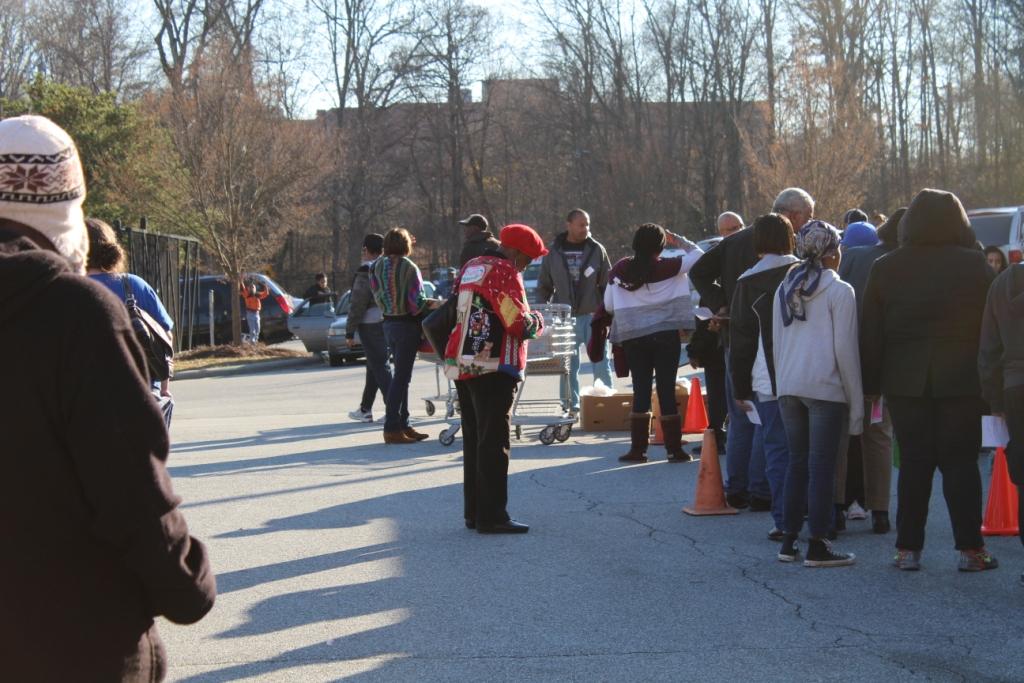 This past summer the Musikgarten Foundation agreed to donate $15 to Guilford Child Development for each summer workshop registration Musikgarten received. With this help, we were able to help supply three months of food for our neighborhood.
The line for the Mobile Market at Guilford Child Development, our local Head Start Program, done in conjunction with Out of the Garden, begins at 2 p.m., just 4 blocks from the Musikgarten Office. Families have an opportunity to receive a week and half's worth of food. 65% of the food distributed is for families with children ages birth to 4.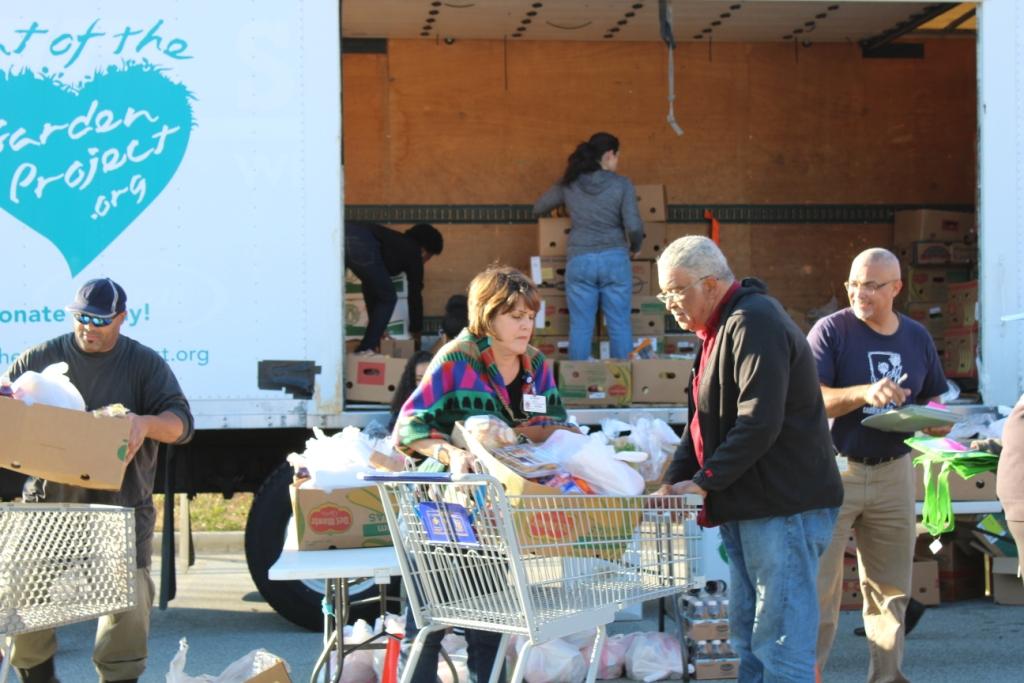 Food insecurity is a national problem. 1 in 6 children in the USA suffers from food insecurity, meaning they miss at least one meal a day, and in North Carolina the numbers are slightly worse at 1 in 4 children. In 2015 our own Guilford County, NC, was ranked #1 in food insecurity in the US, and since then we have dropped to #8.
It is wonderful to make an impact in our local community. Here are a few pictures from a recent giveaway.